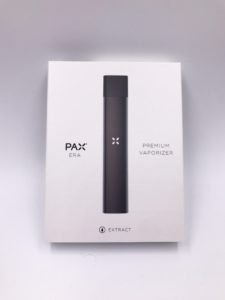 When you enter a marijuana dispensary for the first time, you might be a little overwhelmed.
Relax.
Everything is going to be just fine.
The key to making the most out of your dispensary experience:
Asking plenty of questions. Your budtender is there to help you on your journey, so be specific about your intentions and your transaction will go smoothly.
Are you looking for recreational marijuana or do you want to use it as medicine?
If the answer is both, that's perfectly fine. But if you have an underlying condition that you think could be treated with marijuana, ask your budtender or a friendly doctor. Certain strains of marijuana have different effects and can help your body in different ways.
For example, pineapple diesel and blue dream marijuana strains produce the euphoric effects that recreational users seek, but also have uplifting effects that alleviate some symptoms of anxiety, depression, post traumatic stress disorder, general stress, hypertension, and headaches. They're helpful in getting rid of the morning edge in lieu of your daily cup of coffee and can help put you in a better mood.
Green queen can offer many of the same effects, but also alleviates nausea and gastrointestinal problems in some users. Dronabinol and Nabilone are two FDA-approved marijuana drugs that are used to treat nausea and boost appetite as well. Whether you'd rather obtain a prescription from your doctor or try a strain like green queen is totally up to you.
If you have a specific condition that you want to alleviate, just ask.
What level of psychoactivity are you looking for?
Some users are looking for an experience like no other, but others look for something more low-key. Some people are looking for more energetic, uplifting effects, while others would rather be relaxed or sedated. It all depends on the person.
Levels of psychoactivity are also dependent on your tolerance and how you consume the marijuana. Whether you smoke it, take it as a capsule, consume an edible, or any other number of ways, the effects will vary.
Speaking of, how would you like to consume your cannabis?
Are you looking to try a new strain in your edibles or are you looking to find a new way to consume marijuana? Come to the marijuana dispensary with plenty of questions and you'll surely find answers.
If you don't know how to consume marijuana a certain way, for example, in an edible, an associate will be able to help you follow proper techniques and give you some tips.
Greeley Gallery is a Portland marijuana dispensary that offers unparalleled customer service. Unlike many other marijuana dispensaries, we are family-owned and operated. Our knowledgeable staff is able to teach you a number of things about our fine marijuana products and help find the best one for you.