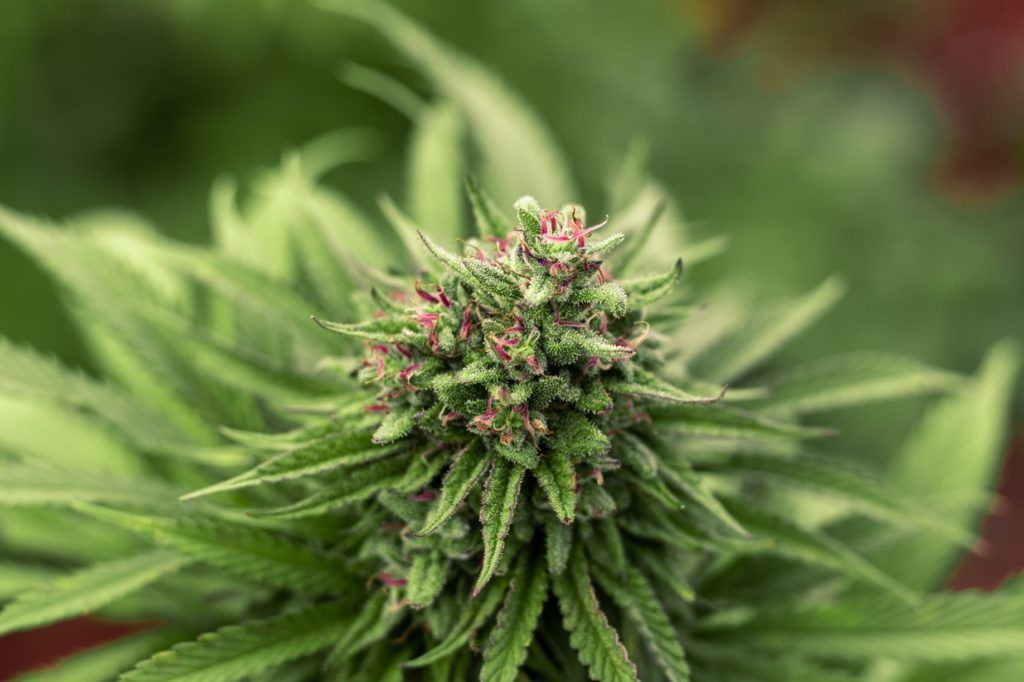 March signals the transition from cold, dreary winter days to warming temperatures and longer days. We feel a pull when the sun beings to shine, tempting us to call in sick and instead spend some long overdue time outdoors.
While we here at Greeley Gallery don't encourage you to call out sick, we absolutely recommend welcoming springtime. The only thing that can make a day in the sun feel better is accompanying it with any number of sativa cannabis strains.
Why Choose Sativas for Spring
Indicas, are notorious for relaxing body highs perfect for sleeping or binging our favorite shows, but they aren't the best option when we have a to-do list to complete. Meanwhile, sativa cannabis strains are like sunshine – encouraging us to be active and get things done. Sativas stimulate our minds and boost our creativity and energy levels.
Many sativa strains are fantastic for uplifting our moods, too. You can split a joint with your friends and enjoy stimulating conversations – without the extra calories or risking a hangover when meeting friends for happy hour.
Or enjoy a bowl of the uplifting Double Dream flower or a WYLD Gummy, then turn on your favorite playlist and complete some spring cleaning. You'll be amazed by the fun you have, how quickly the time will fly by, and how accomplished you'll feel afterward. Plus, it just feels good to be in a freshly cleaned space. Exercising feels terrific, too, especially yoga.
Best Sativa Products for Spring
Aside from the ones we mentioned above, there are many fantastic sativa cannabis products to choose from. We'll lay out our favorites in various forms, but the right one for you depends entirely on your goal for the experience.
We can't get enough of our Orange Ghost dried cannabis flower. At 29.47 percent THC levels, you can look forward to a strong enriching high, sure to keep your spirit flying throughout your day. Though for newer cannabis customers, Greeley Gallery recommends the energizing Lemon Ozium sativa, which has a lower THC potency of 22.72 percent. We also have a selection of single pre-rolled joints or packets with five or ten pre-rolled options.
If vaping is your preferred style, you can't go wrong with Oregrown Disposables or DropScience Shorties. And, of course, while on the topic of cannabis concentrates, we must recommend the Happy Hippy Bubble Hash. Although, if smoking isn't your thing, edibles are always a fantastic option. Especially any of the almost dozen flavored 20-piece Drop gummies or the locally made artisan Periodic caramels.
Final Thoughts
We're a big fan of springtime here at Greeley Gallery. It's a time of renewal and light when life is in bloom – and we should be too. When the sun shines, and the flowers appear, it's a good reminder that the darkest days are behind us. Sativa strengthens this feeling and encourages us to make the most of the days ahead.
Stop into Greeley Gallery's recreational and medicinal cannabis dispensary any day of the week between 7am and 10pm and browse our selection of high-quality cannabis products. We're located near Arbor Lodge Park, on the corner of Greeley and Rose Parks, and we would love to see you. Our friendly and knowledgeable staff are happy to answer any questions you may have or make a recommendation at your request.